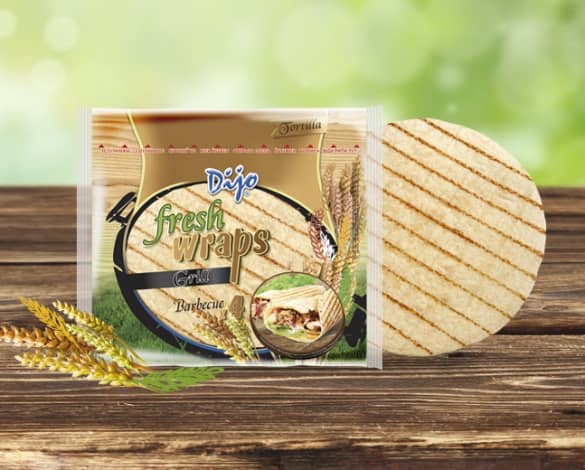 Grilled tortilla 25 cm
NEW
The first tortilla straight from the grill! Unique and unrepeatable. It is an attractive base for meat, cheese and fresh vegetables. Now you do not need to do anything to enjoy appetizers looking just like straight removed from the grill. Natural taste and unique aroma of wheat are the main advantages of tortillas by DIJO. Modern bread that wins the hearts of the next gourmets.
more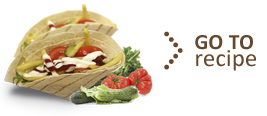 Tortilla baked from specialized wholemeal flour and the best natural additives. A modern form of bread – full of fibre, vitamins and nutritional value. Ideal for those who like to be fit and take care of their health. It may be served in many ways. It maintains its taste and subtle aroma for a long time.
more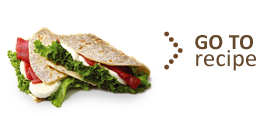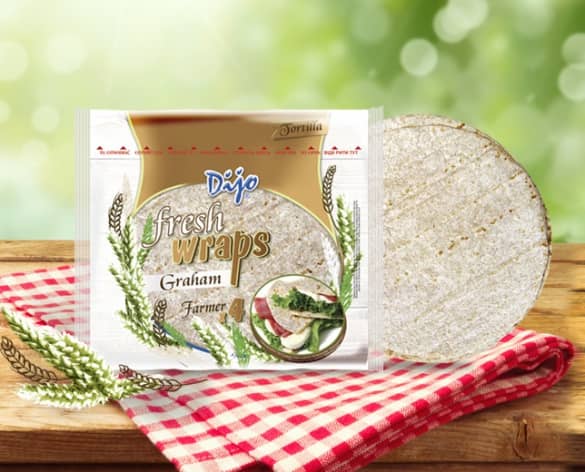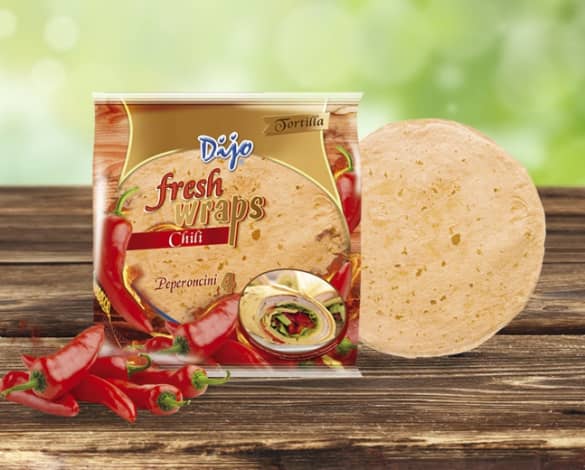 The proposal for those who like bakery products with a distinctive taste and for fans of strong sensations. A touch of hot chilli pepper decides on a uniqueness of the tortilla, and thus dishes containing it. It works great as a ready base for meat, fish or vegetables. It is flexible and easy to wrap – it will be an ally in your culinary quests.
more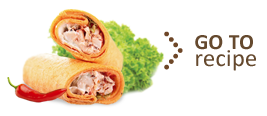 Classic tortilla by DIJO.The basis of modern cooking. Inexhaustible source of culinary inspiration. Natural composition and high quality of the product make it a popular choice of conscious and demanding consumers. A popular bakery product, which is distinguished by its original flavour and delicate aroma of wheat.
more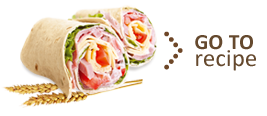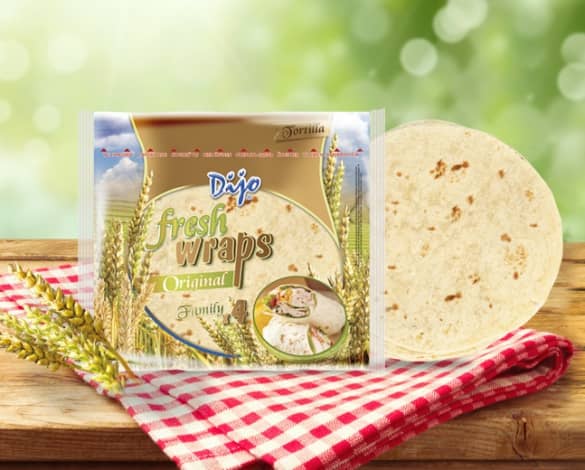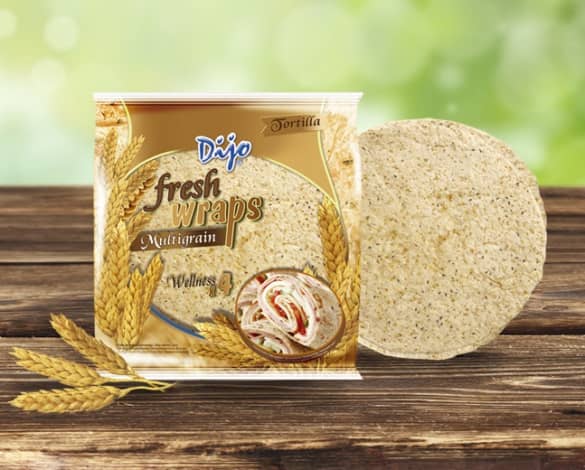 Multigrain tortilla 25 cm
Baked with solicitude and connoisseurship. Only natural ingredients and the best types of flour. It contains flaxseed and oatmeal and that is why it is loved by fans of healthy food. It is convenient and ready for instant use, opens the way to many culinary experiments
more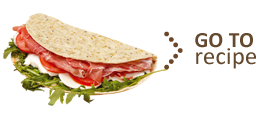 Tortilla with a delicate tomato flavour and characteristic colour. Baked with specialized flour and natural additives. Subtly fragrant, very tasty. Ideal as less caloric replacement for bread. For those engaged in a modern and attractive kitchen. Be sure to have it in your menu.
more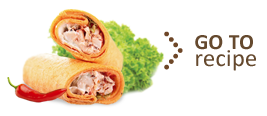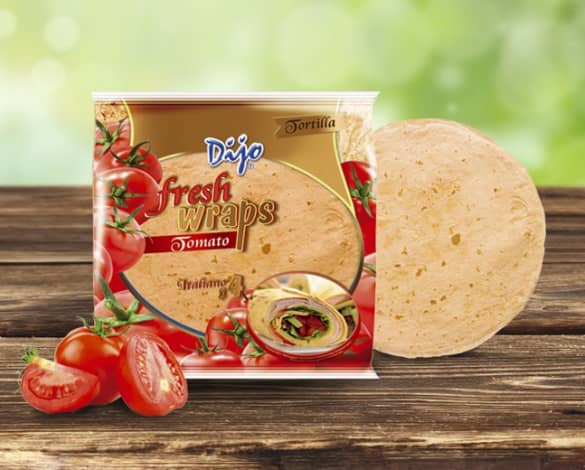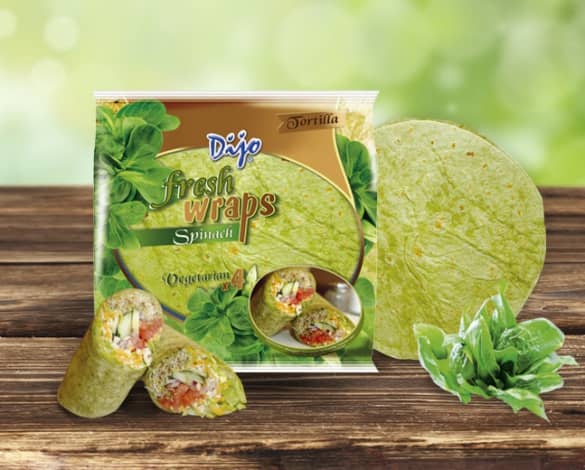 Due to the addition of spinach it gains a characteristic appetizing colour. It stays fresh for a long time, although it is produced without using any preservatives. Flexible, very easy to wrap, which makes the food preparation really convenient and easy. Tortilla works great as a base for meat, cheese or vegetables.
more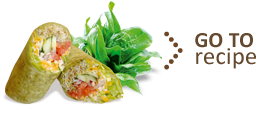 Mexican bread tortilla 25 cm
Tortilla without preservatives. Baked with specialized flour – obtained from whole grains of wheat – and natural additives. Source of fibre, vitamins, macro- and micronutrients. Adored by fans of healthy food and all those who appreciate the wise nutrition. Fragrant and very tasty. This product should be included in the menu.
more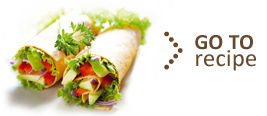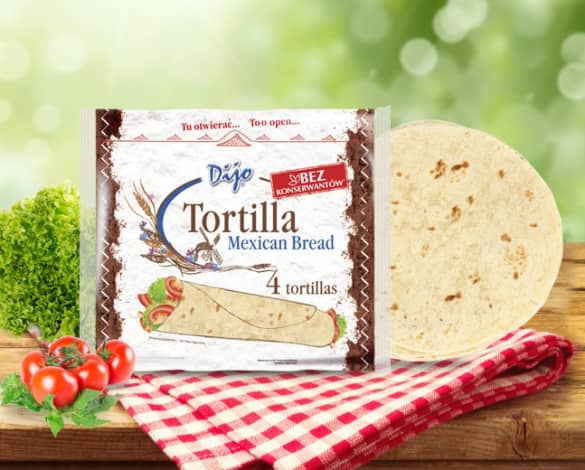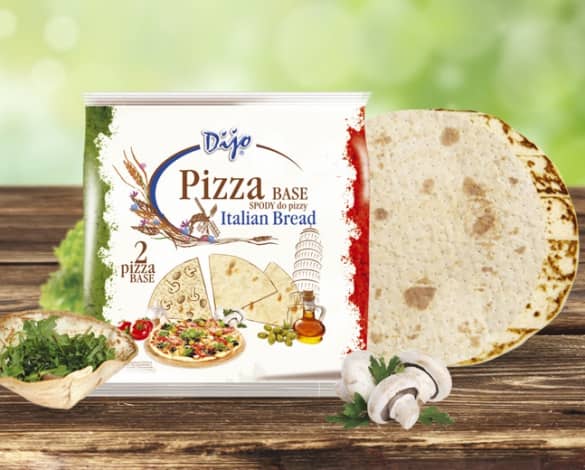 Bakery product in the Italian style. Made of the best grains and high quality additives. It is baked in the form of pizza bases – always in the same shape and size! It stays fresh for a long time. Pizza Base DIJO is very convenient product ready instant use that allows you to quickly and easily prepare your favourite kind of pizza.
more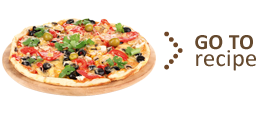 Get embraced by cooking mania!
We have for you a lot of recipes that will make you love cooking and you will become a true master.
Let's cook together!
FUN&FOOD