DIJO
is a leader in the production of tortillas (wraps) in Central and Eastern Europe, the leader in the Polish market of sauces for ice cream and a significant producer of confectionery decorations, fruit gels and salty snacks.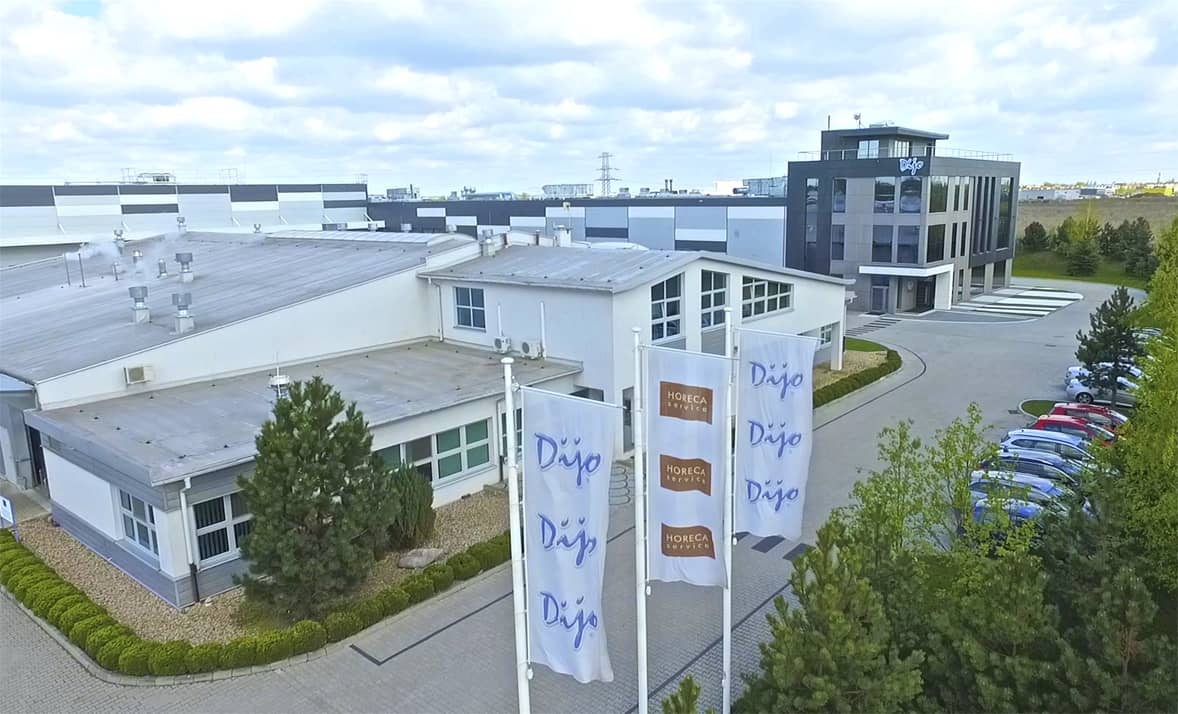 Trusted and distinguished brand


We are the winner of the prestigious award: Forbes Diamonds 2015 for the fastest growing companies in Poland. As a recognized brand, the B2B industry expert in Poland, we operate according to the highest world standards.
This allows us to enjoy the confidence among Partners such as: Biedronka, Carrefour, Tesco, Kaufland, KFC, Pizza Hut, Burger King, Metro Group, Koral, Zielona Budka or Dr Oetker.
Our team consists of over 240 highly qualified professionals.They are the greatest asset of the company; everyday they care of the highest quality products at every stage of their preparation.
Behind the success of DIJO is the most modern machine park and the impressive technological base, in which we continuously invest.14 modern production lines (including for tortillas and salty snacks), make us a company with large manufacturing capabilities. We currently produce up to 45 thousand tons of products per year and we are still developing, in order to produce even more in the future.
Range and standards of performance
We today sell our products in the Polish market as well as in European and Asian markets.
DIJO products can be bought, among others, in countries such as: Russia, the Czech Republic, Slovakia, Germany, Netherlands, Japan, Ukraine, Belarus, Kazakhstan, Hungary, Libya, Turkey, England, France, Spain, Slovenia, Malta, Switzerland, Romania, Lithuania and Latvia..
Our advantage is the full availability of the offer – great service is a standard of DIJO's operation. We plan, organize and control the means of movement of finished products, so we can deliver goods even in 48 hours.
We produce in accordance with industrial standards and we have the following certifications: HACCP, ISO, IFS, BRC, AIB, SMETA and RSPO. We approach strictly to control of hygiene and quality and thus we manufacture excellent products that are appreciated both in the country and abroad.
We always treat our customers as partners and we meet their expectations. We are ambitious, open to innovative solutions and emerging trends, we closely follow the market, which allows us to create it by introducing innovations.
The highest quality, competitive prices and flexible trade policy are our competitive advantage, thanks to them the growth of DIJO's sale is greater and faster from year to year, and we can constantly develop and implement bolder and increasingly far-reaching plans.