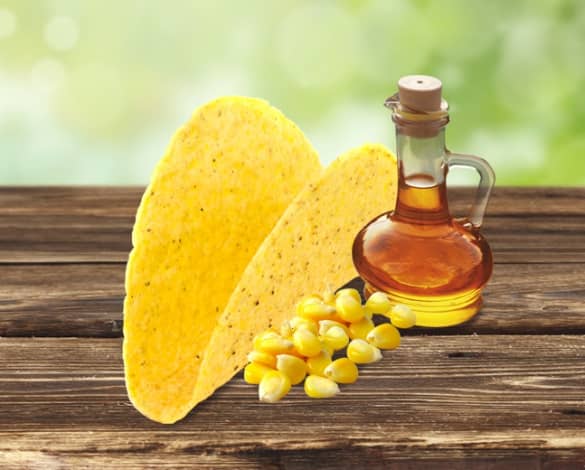 Incredibly thin tacos with a perfect crunch are a perfect meal suggestion for all the Mexican cuisine lovers! The DIJO tacos offer a unique flavour – 100% of corn meal, based on sunflower oil. They are a great and natural (vegan and gluten-free) alternative to traditional bread products. Just add your favourite toppings – vegetables, fish, meat, cheeses or sauces – and enjoy the unique taste of Mexican dishes in no time!
more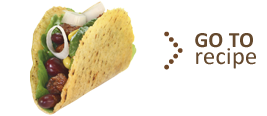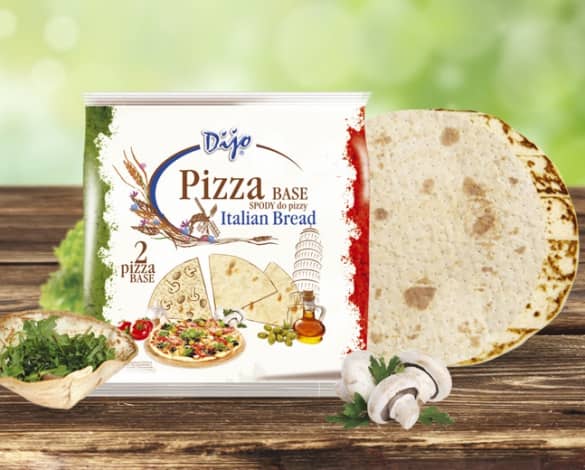 Bakery product in the Italian style. Made of the best grains and high quality additives. It is baked in the form of pizza bases – always in the same shape and size! It stays fresh for a long time. Pizza Base DIJO is very convenient product ready instant use that allows you to quickly and easily prepare your favourite kind of pizza.
more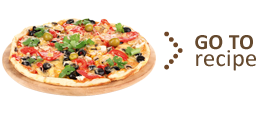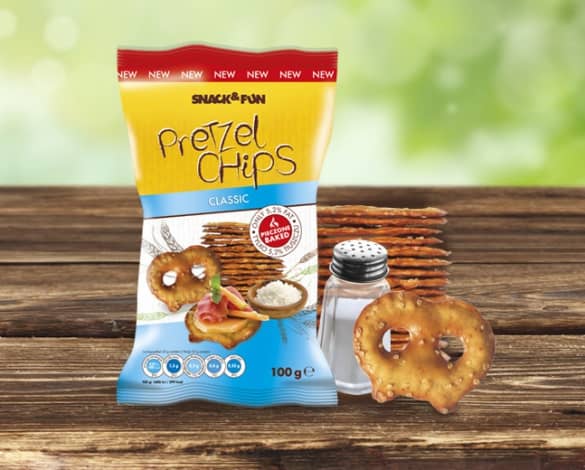 PRETZEL CHIPS CLASSIC 100 g
NEW
Perfectly flat, multi-layered and delicate. It is a high quality, modern, light and low-calorie product. You can eat it as a snack or infused with your favourite toppings, e.g. meat, cheese, vegetables or dense dips. Innovative recipe and natural composition determine the unique taste and aroma.
more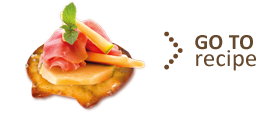 PRETZEL CHIPS CHEESE AND ONION 100 g
NEW
Innovative flat pretzels in the form of hard crunchy flakes. The uniquely thin, delicate and multilayered. They are baked based on the Polish rapeseed oil. They are a low-calorie alternative to the popular snack food, for example chips.
more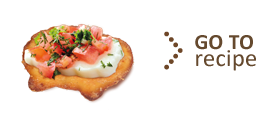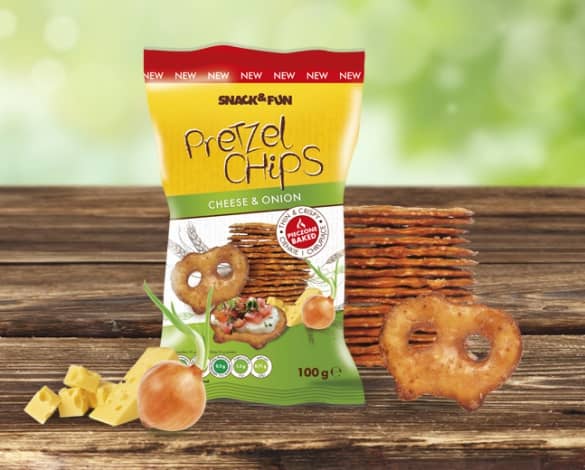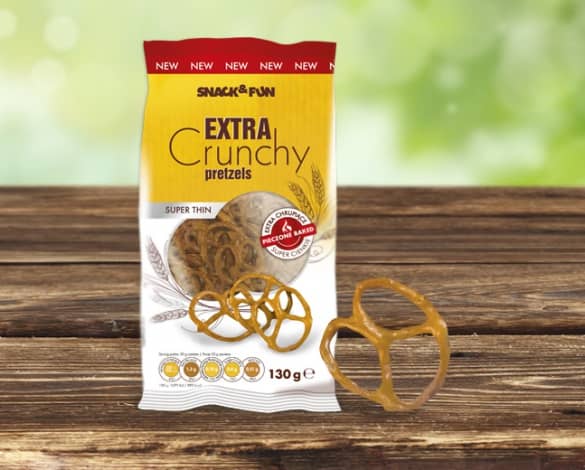 EXTRA CRUNCHY PRETZELS 130 g
NEW
Extra crispy, very thin and really delicate. They are baked with a traditional method. They are manufactured from the highest quality natural ingredients. It is an excellent snack for those who are looking for new taste sensations. Perfect for a bite to crunch or serve with your favourite dip.
more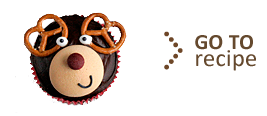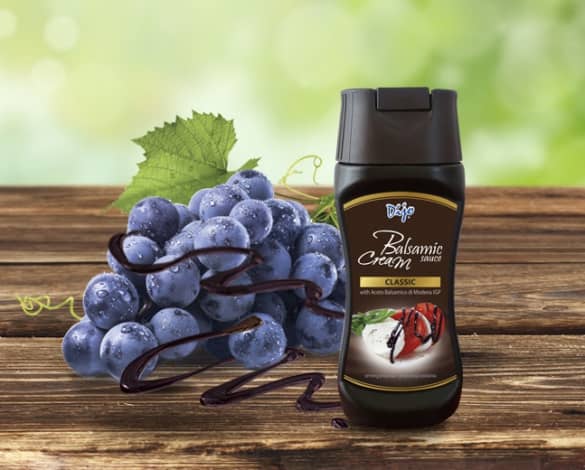 CLASSIC BALSAMIC SAUCE 250 g
NEW
Our own version of balsamic sauce prepared on the basis of balsamic vinegar from Modena. The original sweet-dry taste. Aromatic culinary additive, great for, among others, grilled dishes, meats, vegetables and many others. The ideal density facilitates decorating dishes. Thanks to this product, the dishes are gaining a new, unique dimension and an attractive appearance.
more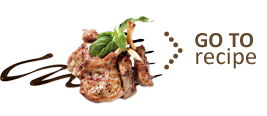 Get embraced by cooking mania!
We have for you a lot of recipes that will make you love cooking and you will become a true master.
Let's cook together!
FUN&FOOD