EXTRA CRUNCHY PRETZELS 130 g
Extra crispy, very thin and really delicate. They are baked with a traditional method. They are manufactured from the highest quality natural ingredients. It is an excellent snack for those who are looking for new taste sensations. Perfect for a bite to crunch or serve with your favourite dip.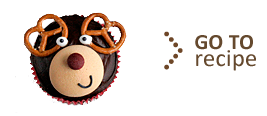 wheat flour, rapeseed oil, salt (3%), barley malt extract, yeast, raising agents: sodium carbonates, ammonium carbonates; glazing agent (sodium hydroxide); flour treatment agent (improver): L-cysteine.

A 32.5 g serving contains:
543 kJ / 128 kcal
of energy
0.2 g
of saturated fatty acids
14 packages in a cardboard box
56 cardboard boxes on a pallet