CHEESE AND ONION PRETZEL CHIPS 100 g
Innovative flat pretzels in the form of hard crunchy flakes. The uniquely thin, delicate and multilayered. They are baked based on the Polish rapeseed oil. They are a low-calorie alternative to the popular snack food, for example chips. They are a tasty and comfortable snack full of fibre.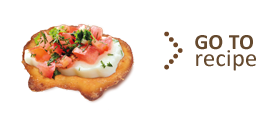 wheat flour, barley malt extract, vegetable (rapeseed) oil, cheese and onion mix [wheat breadcrumbs, salt, sucrose, milk-derived products, flavours, onion, taste enhancer: monosodium glutamate, processed cheese powder (from milk), acidity regulator: citric acid], raising agents: sodium carbonates; salt, yeast, glazing agent: (sodium hydroxide); flour treatment agent (improver): L-cysteine.

432 kJ / 102 kcal
of energy
0.2 g
of saturated fatty acids
16 packages in a cardboard box
56 cardboard boxes on a pallet