Decorative confectionery cocoa flakes 30 kg
They will delight every gourmand. All thanks to the high-quality natural ingredients. Ideal for decorating cakes and desserts – they can be used hot and on moist substrate (waterproof).You can sprinkle them on whipped cream, waffle and ice cream. They are the ideal solution in many situations in the kitchen. You should have them at hand.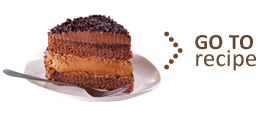 sugar, reduced-fat cocoa (9%), glucose syrup, glazing gents: E 553b, E904.
The product may contain milk.

A 100 g serving contains:
1657 kJ / 390 kcal
of energy
0 g
of saturated fatty acids
3 layers of bags on a pallet