Original dessert with exquisite mint aroma. Baked tortilla filled with delicious, sweet, and juicy fruit.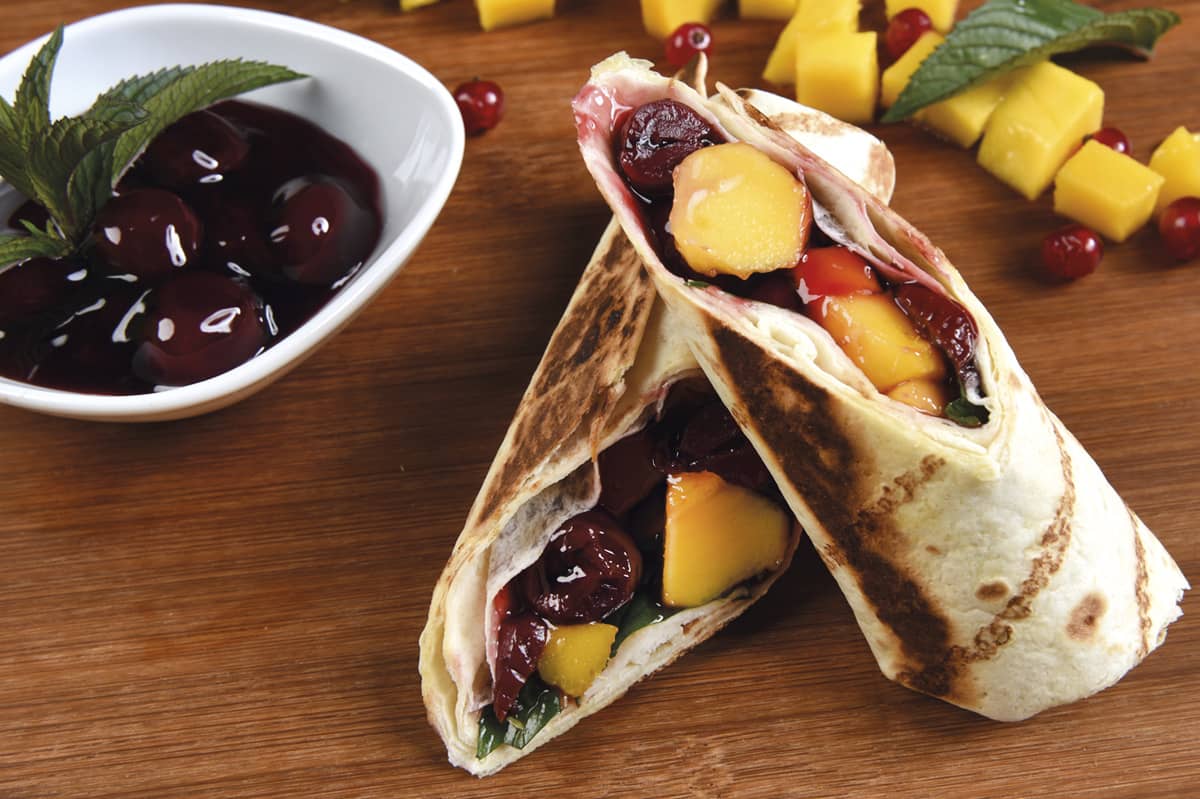 Roast the Dijo Grilled Tortilla briefly; put the Dijo Cherries in gel and fresh diced mango on the wrap.
Add mint to taste and bake the tortilla in an oven.
Join the fruit fun!
Join the tortilla fun!